Fixing Mistakes
Submitted by

admin

on Thu, 02/09/2012 - 14:18
I'm a little late getting last weekends exploits, but here they are!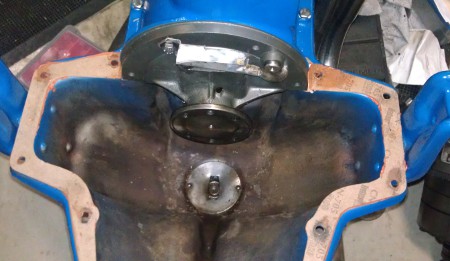 The Hogshead came back of without a fight. The Transmission popped right out too. Almost like we've done this before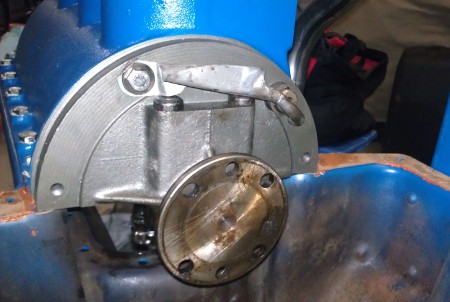 We were able to snake the Inner oil tube in without needing to pull the block from the pan again.
After a little tugging and pulling the Bands were fitted in place, more silicone was used on top of the cork seal and the Hogs head is back where it should be.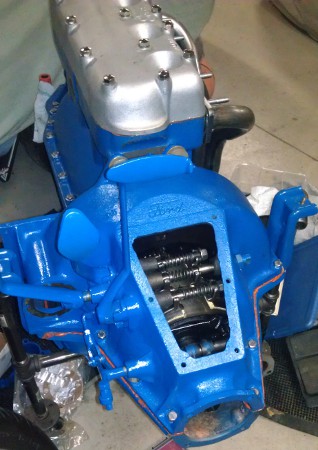 On that note the work bench was cleaned and we continued the search for inner tubes. We found them locally, at a small tire shop that specializes in Tractor tires. There is hope that We'll have a rolling chassis soon!